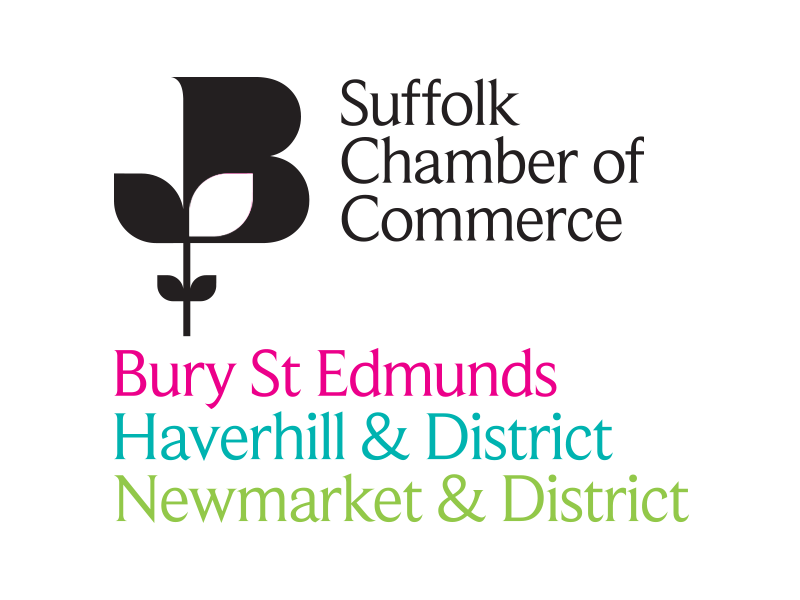 Sponsoring:
Business of the Year
As a membership organisation, we represent and promote the interests of our members.  We have the skills, knowledge, contacts and resources to help you succeed in business.
The Chamber provides an independent powerful voice for the views and concerns of its members at local, regional, national and international levels.
By joining Suffolk Chamber of Commerce you can also opt to be included our local town representation in Bury StEdmunds, Greater Ipswich, Haverhill & District, Lowestoft and Waveney and Newmarket and District
John Dugmore, Chief Executive of Suffolk Chamber of Commerce: "Suffolk Chamber of Commerce is the leading voice of business across the county and we are proud to once again be sponsoring the Business of the Year category.
We back the awards and the wider West Suffolk Business Festival because they back the West Suffolk business community in the right way possible. They allow companies to showcase their products and services and reward and recognise great business success stories.
This award in particular celebrates the best of the best in the west and we are delighted to be associated with it."
Visit Their Website