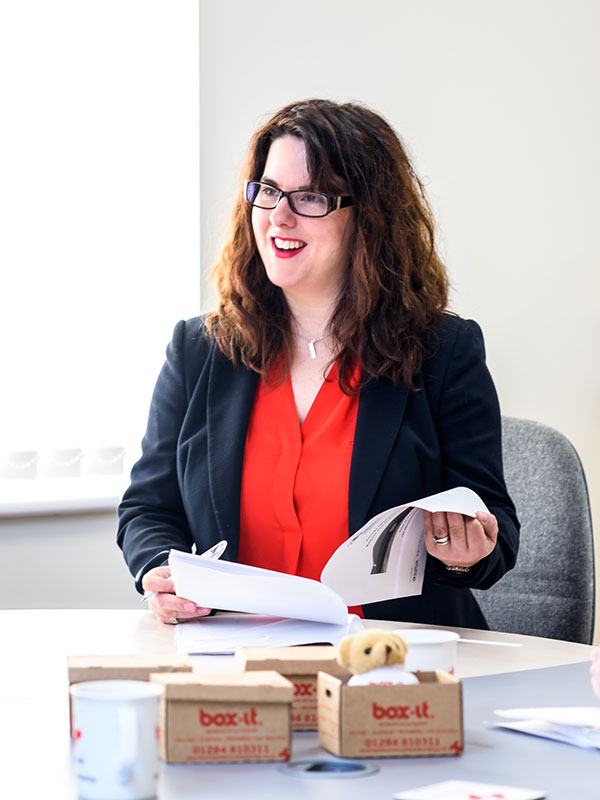 Managing Director, Box-it East
I have worked in document management, with Box-it East since 2006 and I have seen a lot of changes. From Office Manager to Managing Director in ten years – I have to say, documents are in my blood!
If someone had told me I would be working with paper and cardboard boxes – and loving every minute of it – I would have called them nuts. Now everyone calls me nuts, as I do love working with documents! Why did I start work at Box-it East?? I saw what I felt was the job of the century advertised in the local Job Centre – lots of variety, working closely with the business owner and developing the business. I have a strong administrative back ground and great organisation skills. Becoming MD in 2016 was natural progression for me and I love every minute of it.
The standards I set myself and Box-it East are high – I want us to be the best we can be and that Box-it East are the go to firm for document management services in East Anglia.
With a focus on security, customer care and a 'family run' feel I believe we are probably the best document management service providers in the Eastern Region. At Box-it East all our clients are treated the same, whether you have 5 boxes or 50,000 boxes every client is as important to us. A personal service is offered and our clients feel looked after and not just a number.
Back to Judges